Testimonials
We have hundreds of happy customers, but dont just take our word for it feel free take a look at what our customers say about us.
---
Barry
Carpet cleaning.

Very good service Jeff is experienced and does a great job. Turned up when he said he would and kept in contact would recommend.
---
Sarah
Highly recommend.

I was recommended DJ Dial - a - Clean and I'd like to pass on my recommendation, too. Jeff offers a friendly and professional service. My carpets, in particular my daughter's, with its coverage of make up and fake tan, have come out gleaming. I'm really pleased with the results.
---
Christie
Highly recommend.

Amazing. Didn't think we'd ever get the stains off the carpet after we moved our furniture out of the room but the carpet looks brand new again thanks to Jeff. Very happy with the service provided
---
Nicola
Good, Friendly, reliable and reasonable.

I have used DJ Dial a Clean 4 times now and always got great results. A quick & friendly reliable company. Would definitely recommend
---
Highly recommend.

Really pleased - carpets come up like new - have used a few times now and will continue to - really nice bloke!
---
Richard
Cleaning.

Friendly high quality cleaning at competitive rates, would highly recommend.
---
User
Use him !.

We were recommended this company locally ... what a find... great clean , lovely chap and efficient, respectful, clean and tidy ... highly recommend
---
Linda
The best around.

If you want the best book DJ. Jeff has been looking after me for more years than I can to count. So professional and his work is outstanding.
---
Richard
Nail polish stain.

A dropped bottle of nail polish caused a horrendous purple stain on a pale carpet, which we probably made worse trying to get it out ourselves. Jeff wasn't sure he'd be able to remove it, but did a fantastic job and it's virtually impossible to see where it was now. Definitely recommended.
---
Clare
Happy customer.

Thanks Jeff for making my carpets look nrw again great job highly recommend.
---
Stevie
Amazing clean and service.

Can't recommend enough! Had all my carpets clean and my sofa and cushions and everything come out spotless with all marks gone! Very pleased!
---
Christopher
Carpet cleaning.

The company carried out the carpet cleaning most professionally - did exactly what they said they would - arrived on time - extremely helpful in moving furniture - friendly - excellent job - very good value for money- would recommend.
---
Suzie
Brilliant Service and Professional Job.

Jeff has been cleaning carpets for us for many years and does an amazing job EVERY time. He is great in a carpet disaster emergency and has removed stains that no-one else ever could. Can't recommend him highly enough.
---
Joanna
Last minute rescue.

Jeff really helped me out with an emergency clean of a flat prior to it going on the market. No hassle, on perfect time and a superb job which left the flat looking clean and smelling fresh - a vast improvement. A very personable and professional man who takes pride in his work. Very glad I asked him to do the job. Highly recommended. Mrs F, Harlow
---
Emma
Excellent, friendly service.

Jeff has cleaned my carpets for the years. He's always on time and does a great job. He takes care with furniture and is knowledgeable about stains and spills. He's also always jolly which is very nice!
---
Theresa
Excellent, Trustworthy and Value

Jeff has cleaned my carpets since 2006. His work is absolutely 100%. My carpets look like new every 6 months when he visits. He has managed to remove all manner of stains which appear with two young children in the house and two cats. I couldnt recommend anyone more than Jeff. He is a very tody worker. He understands its not always possible to have an empty room and he works around furniture as best he can.
We often leave him to clean carpets then he locks up - thats because he is now a family friend and not just our carpet cleaner. Excellent service and price.
---
See More Of Our Customer Reviews On Yell.com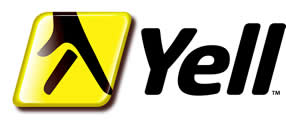 ---
Have used Jeff for many years, as has my daughter and various friends and neighbours. I would thoroughly recommend D J Dialaclean for a very professional, friendly and value for money job.'
Cheshunt
'First time I have used this trader. Very good carpet cleaner, punctual, courteous, friendly I would use him again'
'This was the first time I have used a recommended which local trader. We used Jeff as a result of the previous recommendation and we were delighted. Hose and pipes only come into the house with the machine mounted inside his vehicle. Very professional, the carpets came up very clean and dried relatively quickly as well. I thought his cost was reasonable too, I highly recommend him.'
'Jeff who is Dj dial a clean is passionate about getting stains out of carpets. He always provides a reliable and friendly service. He has excellent equipment. The cleaning machine stays on the van so there is minimum disruption. Jeff has been cleaning carpets for me for 13 years. I would highly recommend him.'
Hertford
'I wish to thank Jeff for his latest 1st class service in cleaning my carpets and furniture and over many year's of which the latest was again 10 out of 10. I am very fussy but his work is A1, he is very reliable, tidy, at a fair price. I would not use another cleaning Co after seeing DIAL-A-CLEAN work. I am comfortable recommending Jeff to anybody. Thank's again.'
Mr D. Andrews, Barnet
"DJ Dial a Clean have been cleaning my carpets for 20 years. Jeff has always provided an extremely thorough and professional service. I have recommended him to many friends and will continue to do so."
Elinor, Golders Green
'I would highly recommend DJ Dial a Clean for any carpet or upholstery cleaning work. I have known Jeff for 25 years and he has always given an excellent service. He is honest, fair, consciences and reliable and cleans carpets to an outstanding degree. His prices do not justify his standard of work and his experience. I have recommended Jeff to many people over the years and will continue to do so.
Lynn, Hertford
'Thank you once again for a fab job on our carpet, would thoroughly recommend you to neighbours and friends. First class job.'
Chris & Barry, Cheshunt
'As a landlord, I have used Jeff, for quite a number of years, to clean the carpets, in both my own and other peoples` properties. Everyone has always been delighted with the results. You would find him to be a very friendly and trustworthy person. I would recommend the services of D J Dial a Clean to anyone.'
Heather, Ware
'Hertford Property Services can highly recommend D J Dial A Clean. We use them for all our carpet cleaning needs. Their professionalism is second to none.'
Margaret, Hertford Property Services